---
---
---
---
RAN Technology Gallery Images
Gallery: AB9MQ's early Kenwood TS-511DN
Established in 1946 as the Kasuga Radio Co. Ltd. in Komagane City, Nagano Prefecture, Japan, in 1960 the company hams know as Kenwood was renamed Trio Corporation. In 1963 the first overseas office was opened in Los Angeles. Early partners included Lafayette Radio and Electronics which imported and sold Trio-made shortwave receivers and other products, and Radio Shack. The name Kenwood was a combination of "Ken", a name common to Japan and North America that had been tested and proven acceptable to American consumers in names like Sears "Kenmore" appliances, and "Wood", referring to the durable substance as well as suggesting a relation to Hollywood. The brand recognition of Kenwood eventually surpassed that of Trio's, and in 1986 Trio bought Kenwood and renamed itself Kenwood.
As Single Sideband became the dominant mode in the 1960s, Trio designed and build a line of transceivers for both domestic and export sales. Having been born in Japan, Masa AB9MQ has naturally been attracted to radios produced there, and his quest for a TS-511 recently ended with a purchase from a Japanese auction site. Masa explains the differences between the various models produced:
---
" Prior to TS-511, there was a rig called TS 510. This rig was marketed by an arrangement with Allied Electronics under the name of A-2517 transceiver. The rig is indeed a cousin of TS 511. A-2517 transceiver (TS-510) was first manufactured in 1968, then model change took place in 1970 as TS-511. Both radio are pretty much identical. Later TS-511 added noise blanker.

Trio (Kenwood) made several options under the same radio but differentiated them by the letters after the model number. For example, the popular TS-520 had 2 models. TS-520D was 100W version and TS-520X was 10W version. As to TS-511, TS-511S was the top line model with all options including CW filter, noise blanker and a pair of 6LQ6 final with 500W input power, while TS-520D was without CW filter, but with noise blanker and a pair of S2001 (6146B equivalent) final with 200W input power. There was also a model TS-511X, which was 10W version with single S2001. There were great increase of ham radio population in 1960 and 1970 due to regulation change to allow novice operator. After 1961, novice 10W was created in addition to General (200W class) and First extra (500W class). Commercial manufacturers made many radios for targeting novice market. But most importantly, overseas market was very lucrative for these manufacturers such as Trio (Kenwood), Yaesu, Inoue (ICOM) etc. Cheap Japanese yen helped these company to expand for international market.

Anyway, as radio got smaller and more compact after solid state parts became available for consumer products with relatively affordable price. I think it is very interesting to see these hybrid radios thinking they were in fact the witness of technology transition from hollow state to solid state for consumer market."
---
The version that was exported to the US (TS-511S) had a beefed-up external power supply and 6LQ6 finals to better compete with the high-powered transceivers being offered by Swan, Galaxy, and Hallicrafters. It covered the original 80 through 10 meter bands, with USB,LSB,CW modes, used 10 vacuum tube and produced input power of 500watts PEP, 300watts CW.
The radio Masa acquired is a TS-511DN which looks identical but has been fitted with a pair of S2001 (6146 equivalent) tubes and uses a different power suppy to provide 180 watts input. There was a remote VFO, and in Japan, a matching linear amplifier which was never exported, and a QRP version for the "novice class" user, the TS-511XN. As Masa stated, the predecessor TS-510 was offered in other parts of the world and a cosmetically-different cousin (TS-510) was imported by Allied Radio and sold as the A-2517 but doesn't seem to have been very popular. Perhaps because US hams were becoming accustomed to buying Japanese-made transceivers at the time. Those who waited would not be disappointed as Kenwood would soon become a major force in the amateur radio market with the extremely popular TS-520 which would soon follow.
The TS-511DN is an attractive radio, and after Masa's restoration efforts, a good working one as well. It is certainly deserving of the title of Coolest Rig In The World!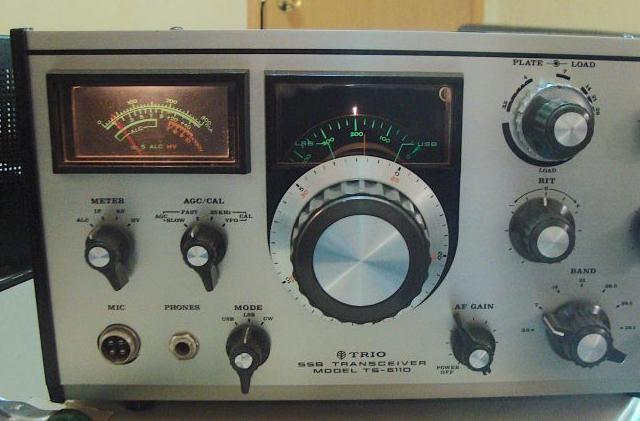 Kenwood TS-511
One of several versions
Posted: 04/05/2019 (
ranickels
)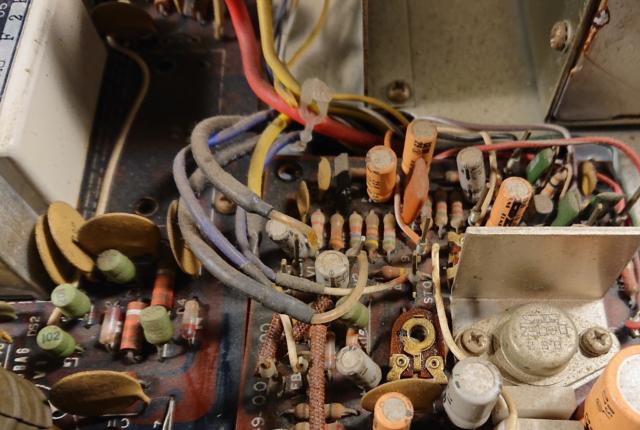 Restoration "before"
TS-511 audio board
Posted: 04/05/2019 (
ranickels
)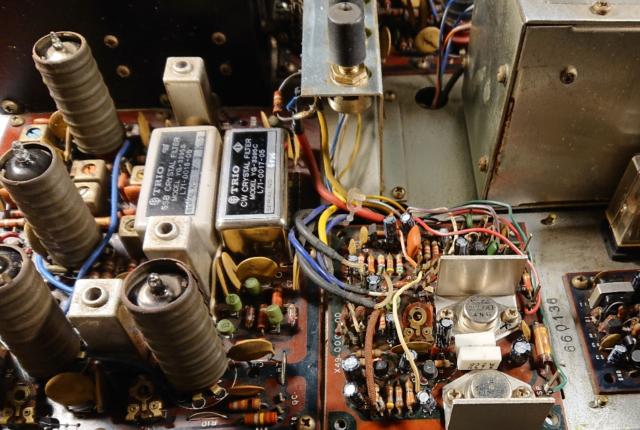 Restoration "after"
Recapped, etc
Posted: 04/05/2019 (
ranickels
)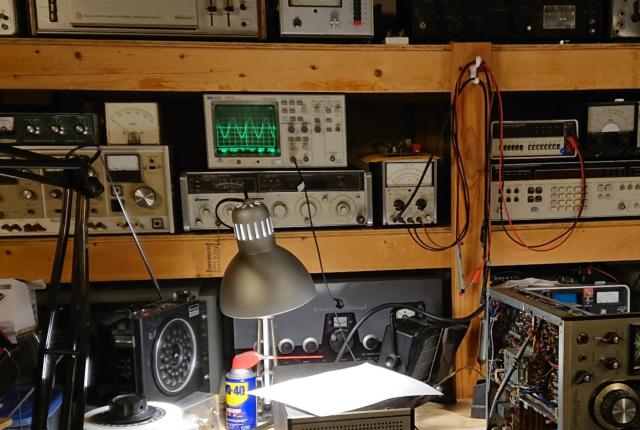 Maximum Quality Lab
Masa's workshop
Posted: 04/05/2019 (
ranickels
)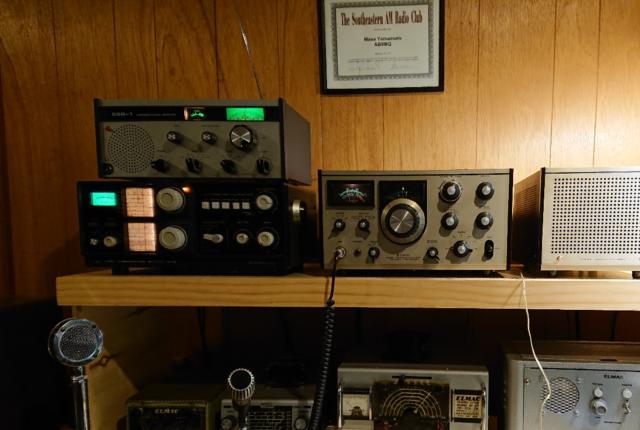 Ready to test
TS-511DN working
Posted: 04/05/2019 (
ranickels
)