My family moved from York to Columbus Nebraska in the summer of 1968, just in time for me to graduate from a new and much larger high school full of kids I didn't know. But there were a couple of other licensed hams and we quickly became friends. The following summer Dan Baumgart WAØUAW, John Gerhold WAØRJB and me, WAØOHO at that time, decided to operate Field Day from Lake North Park on the north side of Columbus.
The lake is one of the recreational facilities operated by the Loup Power District along the Loup Canal. The Loup Canal is a hydroelectric and irrigation canal which runs for 35 miles through eastern Nebraska with two hydroelectric plants with a generating capacity of 48 megawatts. Not only does the power district offers free camping and even free electricity - but this was Field Day, so we fought the usual battles with a portable generator!
From left to right: WAØOHO, WAØRJB (partially hiddend), WAØUAW. June 28, 1969 - we'd just graduated high school a month before.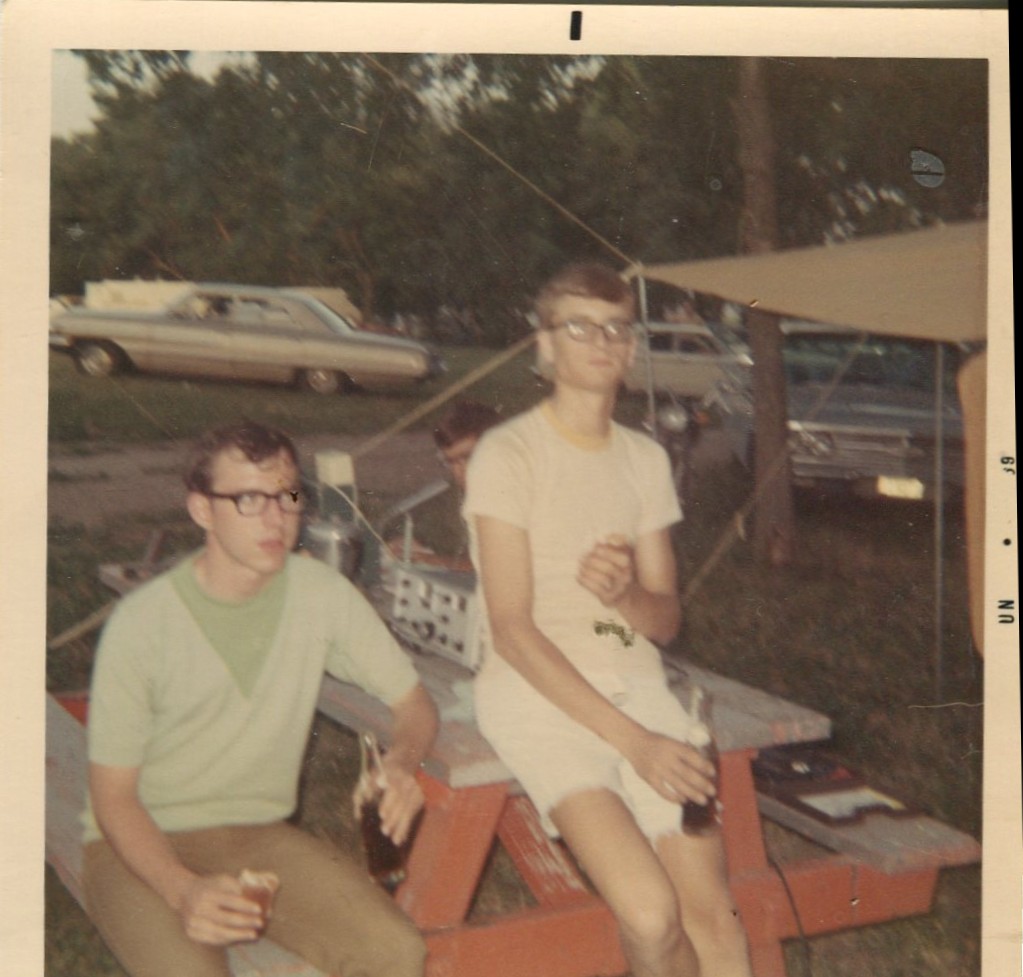 -