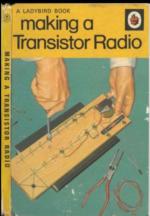 in memory of Rev. George Dobbs G3RJV (SK)
In memory of G3RJV, here is a link to the excellent book he wrote in 1972 titled "Making A Transistor Radio". It is in e-book form so you can view it in high resolution color online:
https://archive.org/details/MakingATransistorRadio
Rev. Dobbs started the G-QRP club and wrote countless articles promoting homebrewing, simple radios, and QRP operation. His absence will leave a big void in the QRP community.