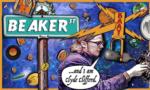 If you remember it, you were there!
If you remember "Beaker Street" it's about the best news ever! Otherwise this will seem like going to someone else's high school reunion...
In the late 60s, for kids living in "flyover country" in most small towns in the midwest, there were not many local rock and roll radio stations that could be heard during the day. But with sunset came the skip, and the AM band came alive with signals, dominated by the 50, 000 watt 'blowtorches" that covered half the country or more. The top of the heap was KOMA from Oklahoma City which covered the middle 1/3 of the USA with top 40 rock. Down the dial, the legendary "Big 89" WLS punched out the hits to listeners who were unaware of their cross-town rival WCFL which didn't have the power to be heard 1000 miles away. In the days of AM radios with pushbuttons, you could bet there was a teenager in the family if two buttons were set to 890 and 1520.
But something else was going on, as the music business started evolving from mass-produced hits out of LA and Detroit studios, as signer-songwriters and bands that actually played their own instruments developed a following. But in those pre-MTV, pre-Spotify, pre-SiriusXM days - how would anyone know about emerging musing from what later would be called "indie" or alternative groups rather than just those that dominated the charts?
The answer came in the form of the first "underground" music program on AM radio, broadcast throughout the midwest from the 50,000 watt transmitter of KAAY, Little Rock Arkansas. Because every 50,000 watt station required an engineer holding a First Class Radiotelephone license be on duty at all times, KAAY economiized by hiring a young DJ named Dale Seidenschwarz who might have been known to some friends as WA5AVA, a call sign he still holds. Since he could serve both as overnight DJ and as station engineer, Dale was given free reign to create a music program during the late night and early morning hours when few commercials were sold anyway. The downtown studio was closed at night, so he had to do his show from the transmitter building in Wrightsville, AR, where a giant RCA transmitter was located in the same room as the backup broadcasting console and microphone. In order to mask the loud blower noise from the transmitter, he started playing background music in between record cuts, starting with tracks from Henry Mancini's "Charade" LP but soon switching to a unique space sound-effects record by the band Head, on a cut called appropriately enough, "Cannibis Sativa". This spacey sound became an instantly recognizable trademark of the show and since Dale spoke slowly and often left long pauses as laid-back nighttime DJs were known to do, this music was heard by many who had to wait until the internet was invented ot know what it was called and who recorded it..
Beaker Street (a name making reference to acid (as in acid rock) being made in a beaker) was the most innovative and eclectic program on the air, giving listeners a preview of the AOR (album oriented rock) and classic rock formats that would become a mainstay of FM radio over coming decades. But for kids driving around in their cars in Nebraska or North Dakota, it was a gateway to a new world of music that would send many of them scurrying to the dusty back bins at record stores instead of the racks up front featuring the latest from The Beatles or Motown.
After Beaker Street left the air there have been several re-incarnations, with and without Clyde Clifford, which was Dale's air name. KAAY had a tradtion in which DJs would use air names of real people who were executives and managers at the station. The real Clyde Clifford was the comptroller for Lin Broadcasting, KAAY's owner. But as of 2020, Clyde is back with a new version of Beaker Street on the Arkansas Rocks Radio Network, a group of a dozen-odd AM, FM and translator stations in Arkansas that carry the same classic rock programming.
Beaker Street can be heard live on Friday nights from 9 until midnight via online streaming at https://arkansasrocks.com/ of over any of the Arkansas Rocks stations if you're in range of them. Now in stereo CD quality with no selective fading, and no static at all.
Never has anyone been able to put together unique and eclectic sets of music that hold my attention like Clyde can do. He calls it the Friday Night Chill Out, but in fact it's good for anytime - and MP3 files of complete shows can be downloaded from https://beakerstreetsetlists.com/ There's also an active Facebook group.
Long live Clyde Clifford and Beaker Street!